Malas for Tatas is dedicated to helping women with breast cancer afford alternative, holistic health care to supplement cancer treatment.
the serenity of self care backed by a SISTERHOOD of support.
Self care when it's most needed
Self-care is a necessity, not a luxury, and it becomes even more important when fighting off disease. With donations from Malas for Tatas, women with breast cancer can prioritize self-care and afford holistic wellness treatments. You can support our efforts by purchasing a prayer mala! 100% of the proceeds from your donation go directly to our current recipient so they can fund holistic self-care treatments.
Our preferred providers offer their services to Malas for Tatas recipients at a 20% discount. We are stepping up to support you through every phase of your process and together, get you back to feeling like yourself again.
a Circle of support to guide you through
Having cancer is expensive. Between the cost of treatment, income lost from taking time off work, and the need for additional childcare, many women feel the financial burden of breast cancer nearly as acutely as the physical pain.
Although many holistic treatments—such as acupuncture, reiki therapy, and massage therapy—can be immensely healing for women dealing with the side effects of cancer treatment, these therapies are not covered by traditional health insurance plans, and most women can't justify the cost.
our mission
Through the creation and sale of prayer malas, Malas for Tatas helps women with breast cancer afford alternative, holistic treatments that ease uncomfortable symptoms and supplement cancer treatment. Additionally, We aim to provide support, education, and community to our recipients and their families and friends.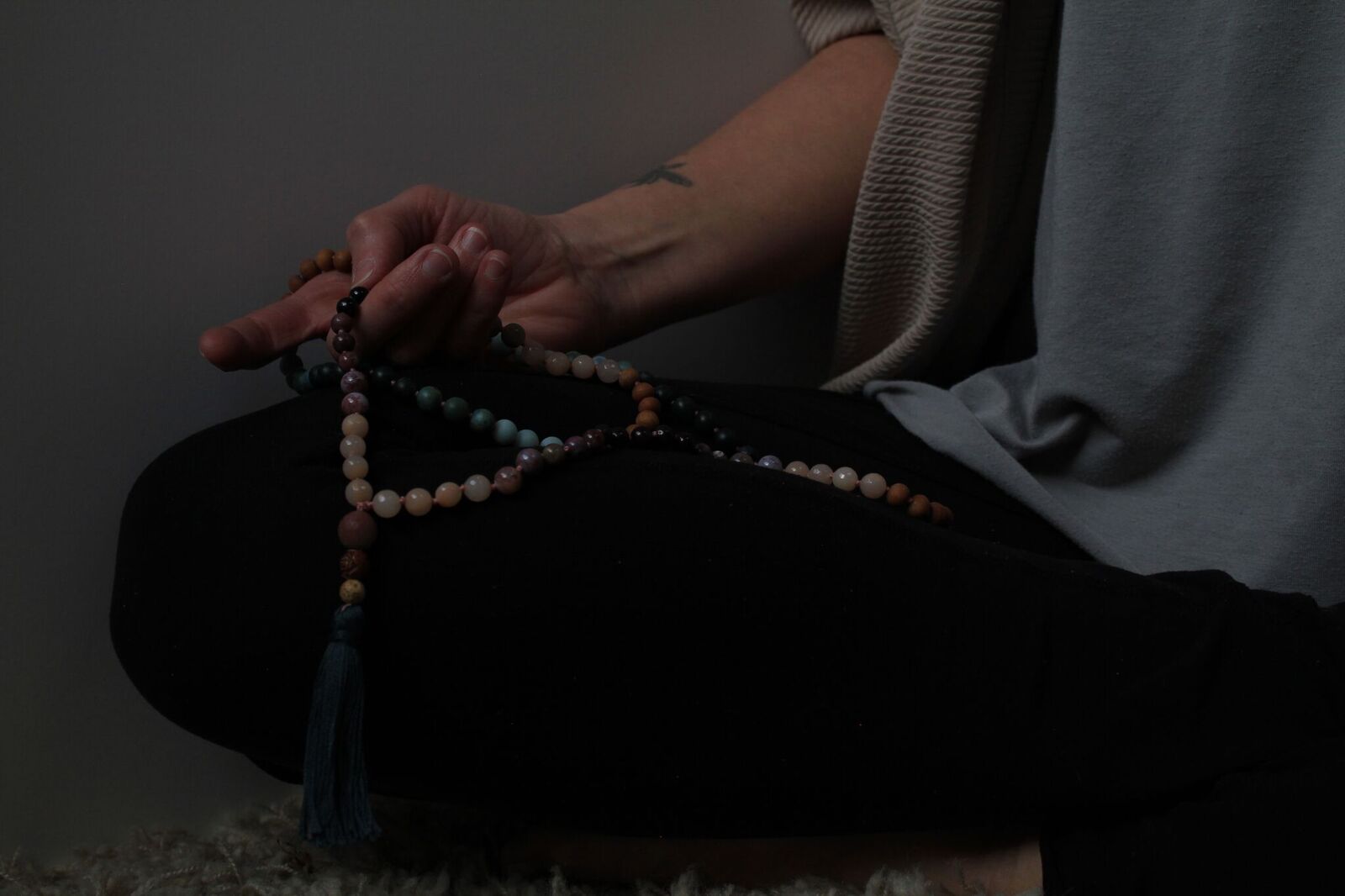 Hand Made with love. And you can join the fun.
Gather with friends to create prayer malas at a beading brunch. You and your guests can enjoy snacks, drinks, and each other's company as you create a beautifully unique mala to be sold at future fundraising events. We provide all the supplies. Guests just have to choose their mala kit, set their intention, and get beading! Once the mala is strung, you'll give your mala a name, then send it off with love to be hand-knotted and finished with the guru bead and tassel. Your creation will be featured on the Malas for Tatas webpage, social media, and/or at a future fundraising event.